Kind Traveler is at the forefront of a conscious way of traveling, providing customers with an authentic and easy way to book sustainable travel that directly gives back to local communities. In my role as VP Global Tourism Development for Sonoma County Tourism I receive and evaluate multiple marketing opportunities on a daily basis, and yet within 5 minutes of my first call with CEO/Co-Founder Jessica Blotter, I determined that a multi-year marketing partnership was the way forward. Jessica's vision, business acumen, productivity and passion (and that of Co-Founder Sean Krejci and the entire Kind Traveler team) have remained consistently high over the last 2 years, as such in my role as a Kind Traveler advisor I wouldn't hesitate to recommend the company for its innovation, passion, determination, and delivery of results.
Deleyse Langdale
VP of Global Tourism Development at Sonoma County Tourism
---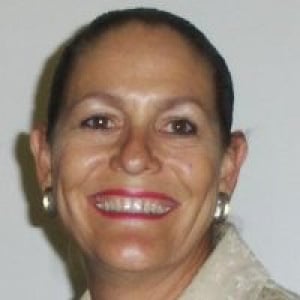 Jessica has always be on top of everything. Since almost it's inception I have been in contact with Jessica Blotter . As a hotelier with several sustainability projects completed and in process, we were looking for a way to promote to like-minded travelers. Jessica was always there to guide us and give feedback. She was instrumental in launching our El Ganzo Community Center to the right audience. She has always communicated frequently and intelligently about all-out efforts, definitely, her passion helped us develop more worthwhile sustainable practices. She has also always been very active with the Center For Responsible Travel and other NGO's , her commitment has been continuous. She is definitely that driving force at Kind Traveler.
Ella Messerli
Director at Conde Nast Traveler & All Baja Solutions
---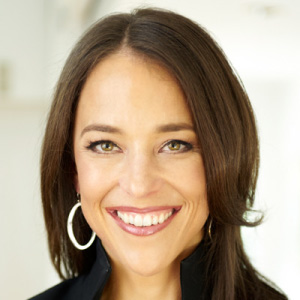 Jessica's passion and long-standing commitment to Kind Travel and this creative online booking platform continues to create many unique opportunities for Kind Travel to share their story, build new partnership and define a better new normal in various ways. Jessica and Sean have tirelessly labored to launch a beautiful, enjoyable brand platform that continues to contribute to communities in beneficial ways. I'm a huge fan, supporter and continued advisor because of their persistence and perseverance to drive healthier, kinder futures.
Tara Russell
Global Impact Strategy at Carnival Corporation
---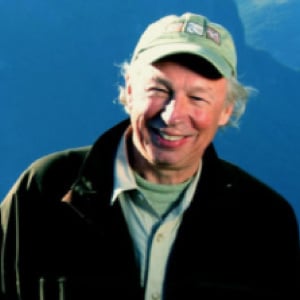 As a Kind Traveler Advisor, I can say without reservation or equivocation that Jessica Blotter and her team are among the best with whom I have worked, possessing a surplus of conviction, purpose, business savvy, and discipline. Having served as part of the founding executive team at Expedia, and co-founded other startups, such as www.steller.co and www.mtsobek.com, I can share that Kind Traveler holds more promise as a break-through platform than any other in this space. Am happy to chat further and sing the high praises.
Richard Bangs
Chief Adventure Officer at Steller.co, Expedition Travel Advisor (ETA), and Mountain Travel Sobek
---
"We're proud to be joining forces with a true kindred spirit, as we work toward our mutual missions of discovering all that's possible when you connect mindful travelers with causes that matter to them."
Erika Burns, Fathom
---
"We are proud to be a founding corporate sponsor of Kind Traveler, supporting their mission in benefitting local and global communities through travel."
Steven Upchurch, Gensler
---
Jon Huertas, Actor | NBC's 'This is Us'
---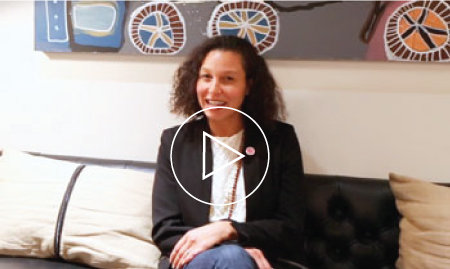 Charleen Murphy | Director of Sales + Marketing | Hotel G San Francisco
---
"Just checked out the Beta and it looks phenomenal! Thank you so much for inviting us to be a part of the platform."
Donnie Smith, Donda's House
---
"The site looks so cool! Great job to you and your team!"
Ashley Carter, The Salvation Army
---
"This website is amazing! I especially love that I could view all of the charity options…and read about them. It really raises awareness."
Travel & Adventure Show
---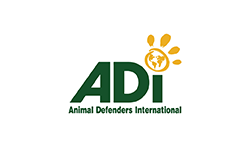 "We are delighted to be teaming up with Kind Traveler. Donations received through the site will help animals in need around the world. While on vacation, you can make a difference by avoiding attractions such as circuses and elephant rides, wildlife selfies and souvenirs. Become a kind traveler and help animals today."
Jan Creamer, President, Animal Defenders International
---
"I believe that all of us are born with the instinctive nature to help others…Kind Traveler was developed to feed this need and I believe they connect on a much deeper level with the travelers that are also the guests of these hotels. It's a match made in heaven and I am proud to be an advisor to Kind Traveler!"
Frances Kiradjian, Founder & CEO, The Boutique and Lifestyle Lodging Assocation
---

"This is exactly the type of innovation we believe will propel the travel industry to meet its potential for good."
Green Suitcase Travel
---

"While I was an intern for these wonderful people, I couldn't wait for the day they could celebrate all of their hard work, love, and accomplishments that they could finally be show to the world! I'm happy to have contributed where I could to this new public benefit corporation, and I hope you can have or use this opportunity to #TravelKindly! Check out KindTraveler.com!"
Olivia Sy, Kind Traveler Intern & Cal State Long Beach BFA Graduate
---

"The Boys & Girls Club of Hollywood is proud to partner with Kind Traveler, a brand new 'Give + Get' booking platform benefiting communities, the environment, and animals around the the world."
Boys & Girls Club of Hollywood
---
"We're thrilled to join Kind Traveler to help empower travelers to do good! Want to protect the ocean every time you travel? Learn how your donation to Project AWARE Foundation can get you exclusive hotel rates at KindTraveler.com."
Project AWARE Foundation
---

"SoapBox is a proud sponsor of Kind Traveler which launched TODAY! It's too cool, if you give to a charity you get exclusive travel discounts! Check out their beautiful site and share this to keep spreading some hope in the world!"
SoapBox Soaps
---

"We're pleased to be chosen by our friends at 1 Hotel Central Park who will encourage guests to send local donations to support our mission. As an organization trying to create a big positive impact on a hyper-local issue, any contributions go a long way in making a difference!"
NYRP
---
"We're proud to announce a collaboration with Chicago's The James Hotel and Kind Traveler! Book your stay at The James Hotel through KindTraveler.com and receive a major discount on your stay when you donate to StreetWise! It is simple and easy! Now you can enjoy the luxury of The James Hotel along with the joy of giving back!"
StreetWise
---
"We're thrilled to be a part of Kind Traveler's official launch, allowing travelers to be a force for good every time you hit the road! Book your next stay with us through Kind Traveler and help benefit City Harvest, an organization dedicated to rescuing food for New York's Hungry. And, our very own Geoffrey Zakarian of The National is Chair of their Food Council."
The Benjamin
---
"Our mission at 1 Hotels is to incorporate sustainability in a luxurious and comfortable way," says Shadi Omeish, general manager at 1 Hotel South Beach. "We are always looking for ways to better the hospitality industry which is why a partnership with Kind Traveler felt like an organic and exciting fit. Both brands are dedicated to our communities and showing travelers they can enjoy their time away while still being socially responsible."
Shadi Omeish | GM | 1 Hotel South Beach
---
"We are thrilled to be selected to participate in such a unique and innovative platform that instills responsibility and respect for our ocean and the marine mammals we work so hard for!"
Daniela Moore, Director of Development, PMMC
---
"Solving global hunger requires the support of U.S. consumers and companies alike," says Rick Leach, President and CEO of World Food Program USA. "By providing ways for consumers to contribute to our mission, this new venture is empowering everyday travelers to become humanitarian heroes."
World Food Program USA
---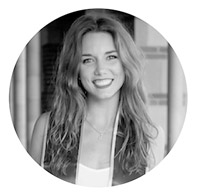 "My time at Kind Traveler was life changing. While the experience helped to grow my journalistic and marketing skills, what sticks with me most was the lens I developed towards how I now view the world. My interest in sustainability grew into a passion that dictates my everyday life. Our daily choices affect animals, communities, and environments all over the world, far more than people realize. I didn't understand the true gravity of this until being part of the Kind Traveler team. But the kindness that this company exudes towards the planet doesn't stop there; far from it. The team breeds an environment of constant positivity that helped me feel at home from day one. Kind Traveler is far more than just a travel company—it is truly a force for good, through and through. I can't wait to see how it positively impacts the world, one Kind Hotel booking at a time."
Dana Brindle, Kind Traveler Intern/ Content Creator & UCLA Graduate
---