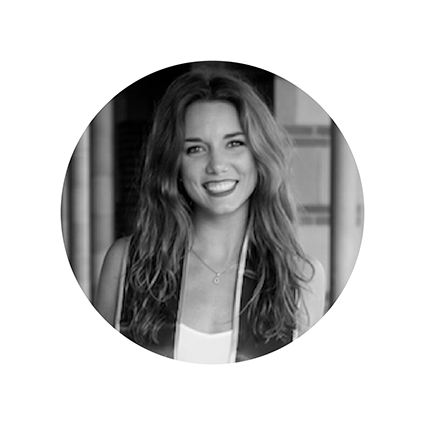 Dana Brindle
Dana is a word junky who loves all things travel, nature, music and food. Based on the West Coast, she's passionate about the planet and protecting all who call it home, living by a belief in education through exploration.
What's your spirit animal?
A golden retriever! But I've also been called a panda bear, and narwhal…all solid options.
Your favorite cause and charity and why?
Someone dubbed me "Nature Dana" recently, and while the nickname was meant as a joke, I'll wear it happily. Growing up in the Pacific Northwest means a special appreciation for all things water and green – and for me, this means the wildlife living within them as well. We share the world with a truly astonishing amount of biodiversity, and the fact that we humans – one species out of millions – are rapidly demolishing our shared home scares the crap out of me. One of my favorite organizations working to combat the extinction epidemic is WildAid, one of KT's charity partners: Because no one should have to live in a world where lions, elephants and so many other creatures, are legends of the past.
Your favorite travel destination that you've been to? Why?
Greece, the Cyclades islands - because beaches, beauty, and FOOD.
Where do you dream of traveling to?
Everywhere…Iceland is really high on my list, and also New Zealand. Plus Japan, Ireland, South Africa and Costa Rica…so yes everywhere haha.
What does it mean to #TravelKindly to you?
Traveling kindly means treating the world respect, giving more back to each destination than we inherently take away; we don't just borrow these beautiful places and leave nothing behind in return. We have a responsibility to be proactive when we travel, doing good for local communities, animals, and the environment. It's about getting to know the people who live there instead of just shopping in their stores; giving space to wild animals instead of pushing cameras or food in their faces; picking up trash on the street regardless of the fact that you didn't leave it there. Be Kind, and I believe that the world will be Kind to you too.