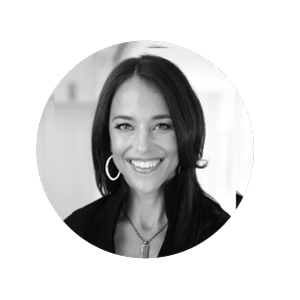 Tara Russell
Tara Russell is the president of Fathom and global impact lead of Carnival Corporation & plc, the world's largest travel and leisure company. In early 2016, Fathom which pioneered a new category of purpose-driven travel, helped the world fall in love with the northern region of the Dominican Republic and became the first to visit Cuba by ship in nearly 50 years.
Russell generated the idea for Fathom in 2013, and led research, design and development of the brand, business model and experience from January 2014 to launch in June 2015. She now leads Fathom Travel globally as it offers unique travel deep experiences to travelers hungry for meaningful opportunities to connect deeply to those around them, grow themselves, and to become part of a bigger story.
Prior to Carnival Corporation, Russell was Founder and CEO of Create Common Good (CCG), a non-profit social enterprise that provides training and employment to refugees and a wide variety of other populations with barriers to employment. Russell continues to be involved as Chairman of the Board for CCG. In 2007, Russell was part of the founding team of Jitasa, a for-profit social venture that provides affordable financial services to the non-profit industry and has become a profitable, global enterprise serving hundreds of global social sector enterprises, including Boy Scouts of America.
Russell spent four years in Thailand, where she offered pro bono small business development training to nongovernmental organizations. Russell also co-founded NightLight, an international organization that addresses the complex issues surrounding trafficking and prostitution by offering alternative employment, vocational opportunities, life-skills training and physical, emotional and spiritual development to women seeking freedom from human trafficking and sexual exploitation.
Russell started her career with a number of Fortune 500 companies, including roles in product development with Nike; technical sales and marketing at Intel; and engineering and manufacturing with General Motors.
Fast Company magazine named Russell as one of 107 new members to its Most Creative People in Business 1000. This exclusive group of influencers was selected for their vision and fearlessness in today's business landscape. Russell sits on a number of community and advisory boards. She is married with two children