$2,500
Our goal this year
1 in 9
people go to bed hungry every night
1 in 4
of the world's children are stunted
24M
children could be pushed into hunger due to climate change
1/3
of children's deaths caused by undernutrition
80%
of food-insecure people live in places prone to natural disasters
150M
less people would be hungry if women had equal resources
Mobilizing U.S. support to solve global hunger
World Food Program USA works to solve hunger and deliver hope by raising U.S. support for the United Nations World Food Programme (WFP), the largest humanitarian agency fighting hunger worldwide.
Why is it important?
1 in 9 people -- 795 million worldwide -- go to bed hungry tonight. That's more than the total populations of the U.S. and Canada combined. Food assistance saves lives, protects livelihoods and enhances health and education by addressing the nutritional needs of the poorest and most vulnerable. Food assistance, including emergency food aid, is a critical tool in the fight to solve global hunger and end poverty.
How do they do it?
WFP delivers life-saving food assistance to more than 76.7 million people in 81 countries. They do this by focusing efforts on the most vulnerable: families affected by natural disaster and conflict, students in the world's poorest schools, mothers, young children and women in developing countries and small-scale farmers. At any given time, WFP has 5,000 trucks, 70 aircraft and 20 ships delivering food assistance – and hope – to hungry families in need.
Progress so far?
With 80 million people reached just last year in 82 countries, WFP is making significant strides towards ending global hunger. Serving children is a priority, with 61% of the people reached last year being children. It's also significant that 73% of the food WFP procured last year came from developing countries, helping to sustain local economies.
Supporters you may know:
WFP has worldwide Ambassadors that support the cause, including such figures as Michael Kors and Kaká. Additional international supporters include Franca Sozzani, Drew Barrymore, Jessica Watson, Christina Aguilera, Howard G. Buffet, and Jose Mourinho.
Partners:
WFP currently has 1,062 NGO partners in the field (including: UNICEF, UNCHR, BRAC, Save The Children, International Red Cross and the World Health Organization).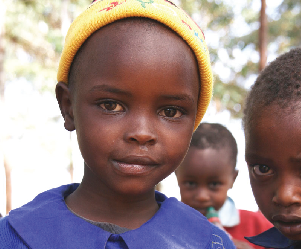 Providing School Meals
Ongoing | Current Project
Education is one of the smartest ways to break the cycle of poverty and hunger. That's why WFP provided nourishing meals and take-home rations to 17.4 million children in the world's poorest classrooms last year. School meals provide good nutrition for growing bodies and encourage parents to keep their children in the classroom.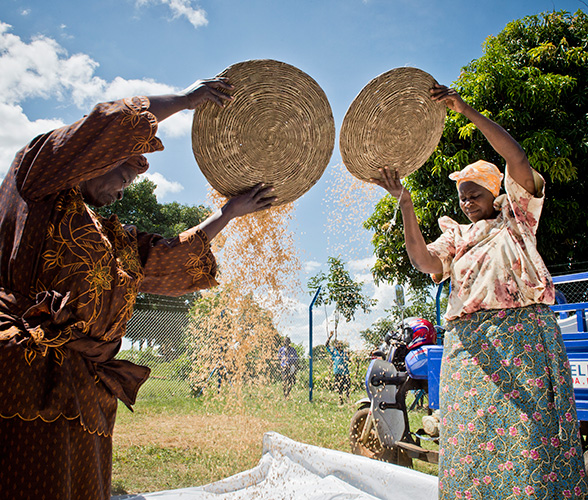 Supporting Small Holder Farmers
Ongoing | Current Project
WFP provides agricultural training and support to small holder farmers in 35 of the world's poorest countries. By harnessing the agency's purchasing power, WFP purchases crops from these local farmers, thus providing a reliable market for their harvests and also helping WFP distribute food more quickly to those who need it most.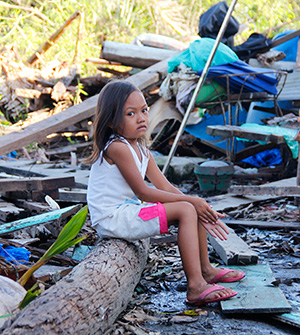 Responding to Emergencies
Ongoing | Current Project
WFP is the world's first responder. When violence threatens communities or natural disaster strikes, families in need rely on WFP's food assistance to survive, as well as its responsibility as head of the UN logistics cluster to transport crucial supplies, aid workers and equipment for the entire humanitarian community. In 2015, WFP faced six high level emergencies in Ebola-impacted West Africa, Iraq, Syria, Yemen, and South Sudan.
Active Operating Locations
Washington, D.C. (WFP USA HQ)
Africa
South America
Central America
Asia
Middle East
76.7M
people served last year
81
countries served
5,000
trucks delivering food assistance at any given time
70
aircraft delivering food assistance at any given time
20
ships delivering food assistance at any given time
17.4M
kids received school meals last year
61%
of the people reached last year were children
73%
of the food procured last year came from developing countries
---