$2,500
Our goal this year
33,000
elephants are killed yearly in Africa for ivory
300,000
African elephants exist today in the wild
95%
of the world's rhinos have been lost in the last 40 years
1,215
rhinos were killed in 2014 for their horns
3,200
tigers remain in the wild
73M
sharks die for shark fin soup each year
When the buying stops, the killing can too
WildAid's MISSION is to end the illegal wildlife trade in our lifetimes. They envision a world where people no longer buy wildlife products such as shark fin, elephant ivory and rhino horn.
Why is it important?
33,000 elephants are killed every year for their ivory. Only 3,200 tigers remain in the wild and 73 million sharks are killed every year for shark fin soup. When it comes to the world's rhinos, 95 percent of them have been lost in the past 40 years. It is estimated that many of the world's most precious wildlife will be extinct within the next decade unless global action takes place.
How do they do it?
While most wildlife conservation groups focus on protecting animals from poaching, WildAid works to reduce global consumption of wildlife products by educating people and strengthening enforcement. They also have an unrivaled portfolio of celebrity ambassadors and a global network of media partners. Through this network, they leverage $200 million in annual pro-bono media support, reaching up to 1 billion people every week.
Progress so far?
Since the launch of WildAid's anti-ivory campaign in 2012, 52 percent more people in China believe elephant poaching is a problem. When it comes to shark fin sales, Guangzhou shark fin vendors reported an 82 percent decrease in sales over the two years following the launch of WildAid's campaign. Additionally, progress continues to take shape for rhinos with a 24 percent decrease in belief around rhino horn's medicinal value in China.
Supporters you may know:
Leonardo Dicaprio, Lupita Nyong'o, Richard Branson, Yao Ming, Wolfgang Puck, Prince William, Minnie Driver, David Beckham, Jackie Chan, Jane Goodall, Kate Hudson, Li Bingbing, and Wu Xiubo.
Partners:
Media and NGO's around the world, including in countries such as Vietnam, China, Indonesia, Ecudor, Tanzania, and Kenya.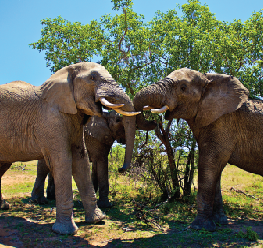 Elephants
Ongoing | Current Project
WildAid has an ongoing campaign to significantly reduce the demand for elephant ivory in China and around the world. By raising awareness in China of the elephant poaching crisis, supporting Chinese lawmakers in banning ivory sales, and broadcasting global messages with its media partners and influential celebrities, they are shifting attitudes and reducing demand of the 30,000 elephants killed each year for ivory.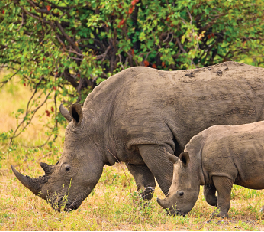 Rhinos
Ongoing | Current Project
With 95 percent of the world's rhinos lost over the past 40 years, WildAid has an ongoing campaign to reduce the demand for rhino horn. They are using its existing methodology and networks from the success of its shark fin campaign to raise awareness in Vietnam and China of the rhino poaching crisis. They are also supporting Vietnamese lawmakers in banning rhino horn sales and increasing enforcements efforts there and in China.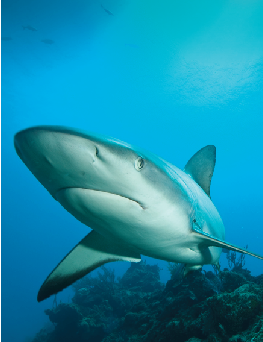 Sharks
Ongoing | Current Project
With fins from up to 73 million sharks used in shark fin soup each year, WildAid is focused on significantly reducing the consumption of shark fin in China and around the world. Some shark populations have declined by up to 98 percent in the last 15 years. To raise awareness and concern about the impact of eating shark fin soup and shark populations and marine biodiversity, they work with its media network partners and celebrity ambassadors in China to distribute education and messaging. It's campaigns along with government bans have contributed to a reported 50 to 70 percent decrease in shark fin consumption.
Active Operating Locations
San Francisco, CA (HQ)
China
Vietnam
Thailand
Hong Kong
Tanzania
Ecuador
Indonesia
Canada
United Kingdom
52%
of people in China now believe elephant poaching is a problem
82%
decrease in shark fin sales over the past two years
24%
decrease in the belief of rhino horn's medicinal value
90%
of Beijing residents now want environmental protection
---